HTMS Khram Wreck Dive Site
Wreck Dive Site Name:
 HTMS Khram
Location:
 Next to Koh Phai in The Pattaya Far Island chain
Conditions:
Nov / March has favorable conditions.
Visibility
of 8m (20ft) increases to 30m (100ft)
Wreck Site Access
– Ascent/descent Lines connected to stern
Max Depth
 – 28m
Wreck Site Length
 – 56m
No Deco Limits
Air – 20mins / EANx up to 45mins
Common Aquatic Life
 Sting Rays, Bat Fish, Scorpion Fish, Sweet Lips
Just 300 meters off the coast of Koh Phai (Bamboo Island) on January 30th 2003 HTMS KRAM Sank to form the first underwater conservation shipwreck of many for Wreck Dives in Thailand
HTMS Khram - Pattayas Wreck Diving Eden
This was a huge ship in its day, and now its a huge underwater eden. Every inch of its decks you'll find its encrusted with shells and soft coral sponges and strewn out along the main deck, span stunning Gregorian sea fans. The ship was well prepped by the Thai Navy for wreck diving, like the HTMS Kut you have no concerns for hazards such as armaments or oil and a different configuration of large holes have been cut in many areas to provide access for penetration dives very different to the Kut.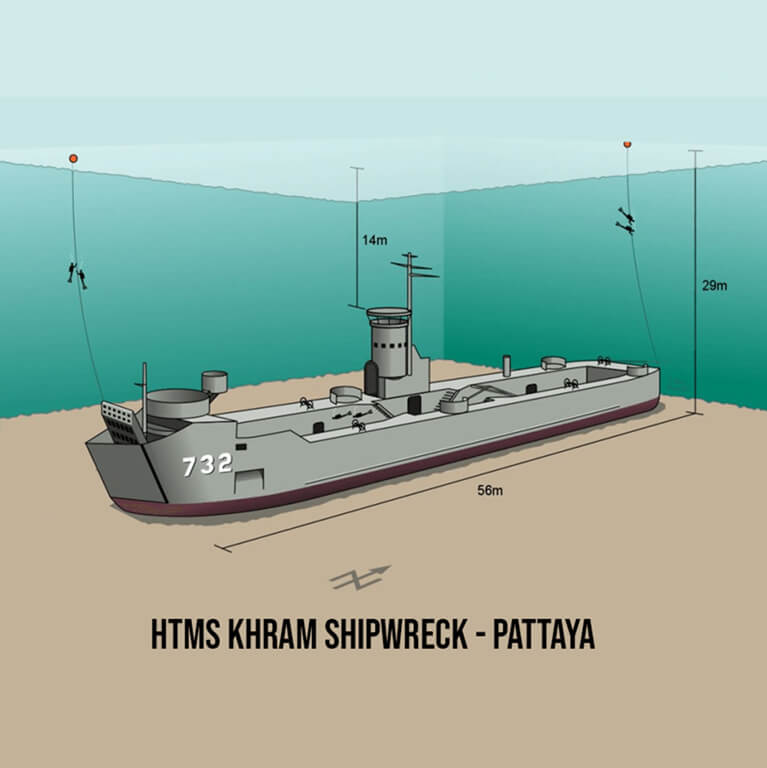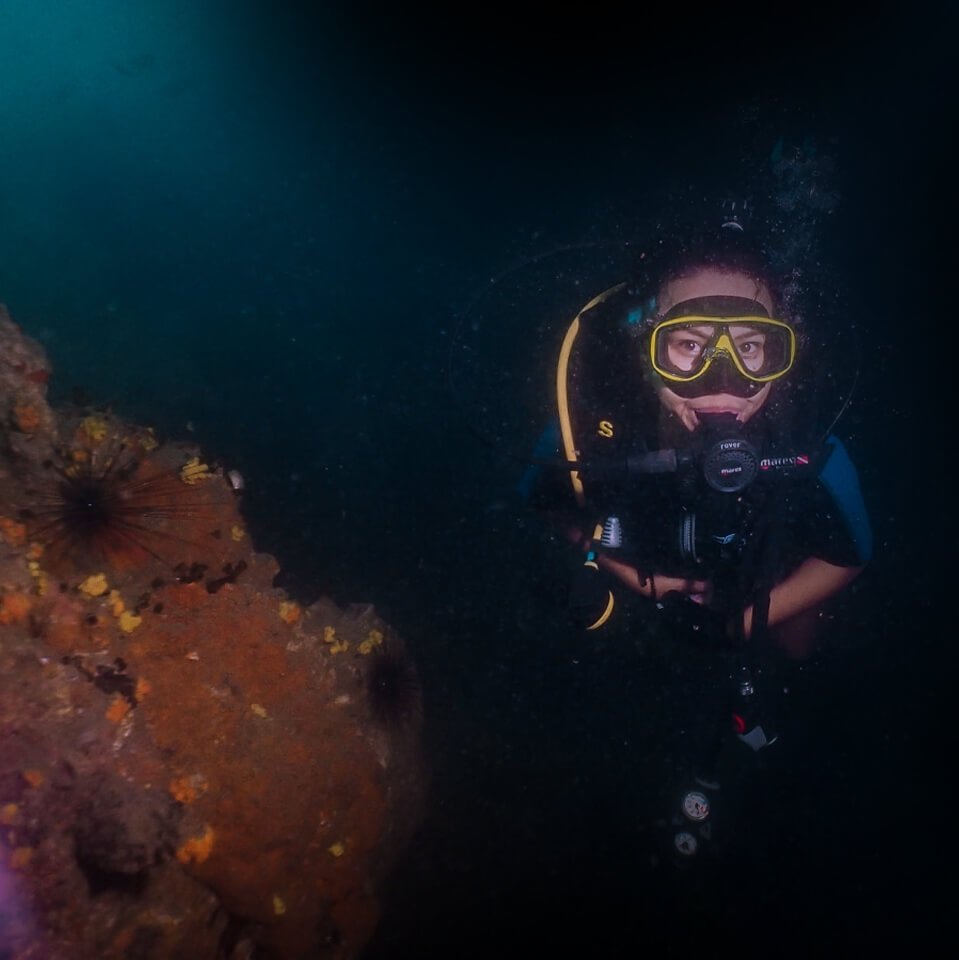 This is a fantastic wreck dive since it attracts some very interesting swim through features of the engine room and the bow doors 'black hole' especially. The funniest and easiest swim thru is right at the bottom of the bow line. Between the bow doors and the landing ramp lies a triangular space forming a short vertical passage. At the bottom of the ramp, where it meets the deck, there's a hole. The hole is large enough to allow 1 diver ( single or double tanks) to pass thru with ease. You can either descent through this swim thru into "The Black Hole" and out at the bottom via the hole onto deck level. Or beginning at deck level, swim directly along the deck to the bow and ascent up and out and into the light at the top.
Entering main deck corridors and swimming along is possible on the HTMS Khram. Quite frequently whilst diving these you'll find many doors and hatches with load of out access. The engine room areas also have a swim thru but not as direct as HTMS Kut. Mostly within a natural light zone There is a large cutout in the deck to exit or path around 1 inner wall to another exit.  These parts of the wreck serve as a good challenge in low light reel work and hazard awareness for certified wreck divers and wreck specialty training students.